Kaiser Automotive

Kaiser Automotive Logo

(2012 - Present)

Type:

Private

Founder(s):

altairassassin01

Founded

July 8th 2012

Area Served

Robloxia

Products:

Automobiles

Key People:

hellomotoman (CEO)

Motto:

Leading in Innovation.
Kaiser Automotive is a private automobile company that was founded in 2012. Kaiser builds luxury vehicles; its flagship model is the Kaiser Commander.
2012-2013
Edit
Kaiser was founded on July 8, 2012, by altairassassin01 and hellomotoman. Kaiser's first car was designed and built by altairassassin01 called the Commander.The car then underwent a facelift in late 2013. Then was completely redesigned by early 2014. By mid 2013, Kaiser had 4 vehicles in its model line up, with the following vehicles:
Kaiser Commander (Sedan)
Kaiser Malamute (Large Size SUV)
Kaiser Rhino (Small Offroader)
Kaiser Beat (Small City Car)
By the end of 2013, Kaiser sold 7 units of each car model, with the Rhino selling the least. However, by December 6th, 2013. altairassassin01 (Founder, as already mentioned) left Roblox, as the company was then handed over to hellomotoman.
The New Era
Edit
Kaiser Automotive is currently under the ownership of hellomotoman. As every vehicle in the current model lineup has been given a facelift. With many more cars planned to be added into the lineup.
Purchase of Potenza MotorsEdit
On February 6, 2014, Kaiser Automotive purchased Potenza Motors for 1,500 R$. Kaiser planned to introduce an entirely new model lineup for Potenza; the lineup would include the "Royal" Grand Tourer, which was expected to be released in late 2014. was recently purchased for 1,500 R$ by Kaiser Automotive, the company was purchased Febuary 6th 2014. However, before the new lineup could reach production, Kaiser abandoned Potenza Motors.
The renewed vision
Edit
Kaiser would become inactive for 3 months due to plans of the whole new model range being redesigned and confirmed. As the original owner, altairassassin01 returned to Roblox to help expand the model line-up. This also marked the era where Kaiser made the decision to officaly kill of the Kaiser Rhino SUV. As it was doing too poorly in sales and was planning to be replaced with the Olympus SUV.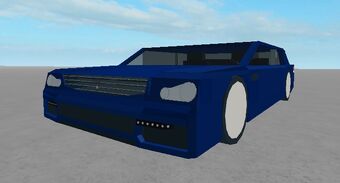 This also marked the time when the Kaiser Commander offically got it's redesign finished. (As shown in picture.)
It would also be announced that a Supercharged version of the car will be avaliable with the 8.5 Liter V10.
Along with that, Kaiser also revisted their SUV and Crossover vehicles with also the departure of the Malamute SUV.